We have six Futsal or indoor soccer courts available for casual hire on weekdays. This includes four brand-new courts at Concord Oval Recreation Centre and two resurfaced courts at Five Dock Leisure Centre. Bookings are by the hour and can be made up to four weeks in advance:
$85 per hour during peak periods (Monday–Friday)
Please note payment is required at the time of booking (no cash payments) and our Centres have a 48-hour cancellation/booking change policy.
For all Futsal booking enquiries, please email recsportsprograms@canadabay.nsw.gov.au with the details of your request.
For details on our Senior Men's Futsal Winter Competition click here.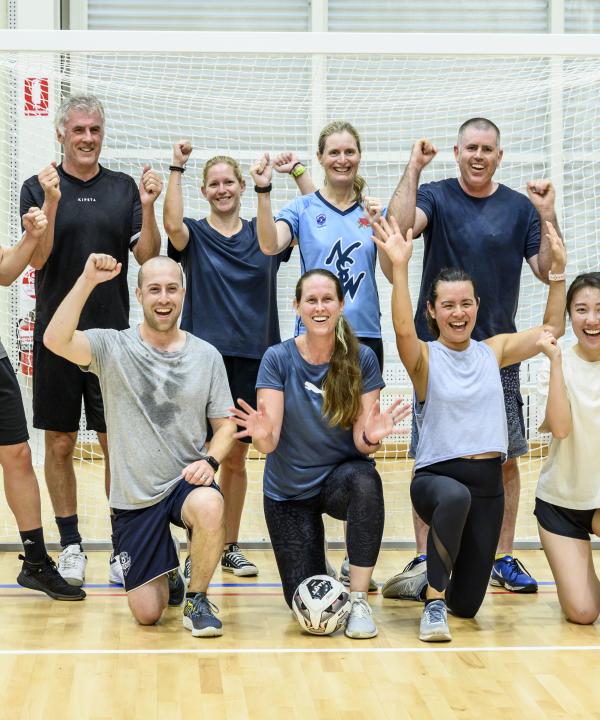 Playing Futsal at one of our recreation centres
Check out the below tips before your booking
Bring along a ball and any other equipment you might need
Remember a drink bottle (no glass bottles allowed) and towel
Please stop play 2–3 minutes before your booking ends to make room for the next group
Sign up for our newsletter
Stay up to date with the latest news from the City of Canada Bay's recreation centres.